Special Needs Dentistry
---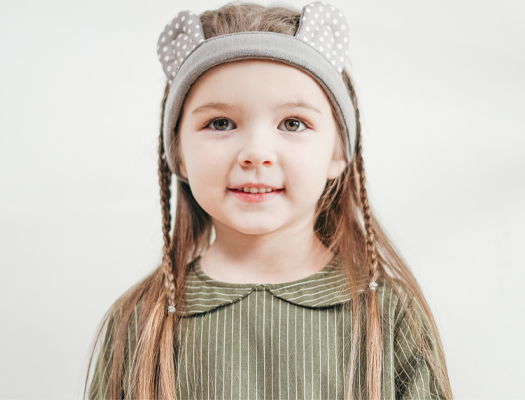 Special needs dentistry is a branch of dentistry that focuses on providing dental care to patients with special needs. These patients may include those with physical, developmental, or cognitive disabilities and those with complex medical conditions. The goal of special needs dentistry is to provide compassionate and individualized care that meets each patient's unique needs.
If you or a loved one has special needs, finding a dentist who is experienced in special needs dentistry is essential. We will discuss how a special needs dentist can help you and your loved ones.
The qualified team at Pediatric Dentistry of Savannah, GA, is proud to serve the local community with premium dental services, including expertise and accommodation to benefit children of all ages and needs.
Creating a Comfortable Environment
For many patients with special needs, visiting the dentist can be a stressful experience. A special needs dentist understands this and can create a comfortable and calming environment to help put patients at ease. This may include playing soothing music, using dim lighting, or providing sensory tools like weighted blankets or fidget toys.
Assistive Technology and Accommodations
Special needs dentistry may require assistive technology and accommodation to ensure that patients with disabilities receive the best possible care. Some of these technologies and accommodations may include:
Wheelchair accessibility: Dental offices should have ramps and wide doorways to accommodate patients in wheelchairs or with other mobility issues.
Specialized equipment: Some dental procedures may require specialized equipment or adaptations to existing equipment to ensure patients with disabilities receive treatment safely and comfortably.
By providing assistive technology and accommodations, dental offices can help ensure that all patients receive the dental care they need, regardless of their unique needs.
Individualized Care
Each patient with special needs is distinctive, and their dental care should reflect that. A special needs dentist will take the time to understand the patient's specific needs and preferences and tailor their care accordingly. This may include modifying treatment plans, using specialized equipment, or adjusting the pace of treatment.
Effective Communication
Effective communication is essential for patients with communication barriers to quality dental care. A special needs dentist will have experience communicating with patients with various abilities and may use alternative communication methods like sign language or visual aids.
Sedation Options
Sedation can be a practical option for patients who may have difficulty staying still during dental procedures or may be prone to anxiety or fear. A special needs dentist will have experience in providing sedation to patients with special needs and can recommend the most appropriate type of sedation based on the patient's needs.
Thorough and Gentle Care
Above all, special needs dentistry is about providing compassionate and patient care. A special needs dentist understands the challenges that patients with special needs face and is committed to providing them with the highest level of care. They will take the time to build a relationship with each patient and their family and work with them to create a treatment plan that meets their specific needs and goals.
Your Compassionate Dental Care Provider
Our dental practice is committed to providing compassionate and individualized care to patients with special needs. Our team has the experience and expertise necessary to provide quality dental care for patients of all abilities. If you or a loved one has special needs, we invite you to schedule an appointment with us and experience the difference that specialized care can make. During your next consultation with the capable team at Pediatric Dentistry of Savannah, GA, you can be sure you receive the proper care and guidance you and your loved ones deserve.